Some pics of my 58g
Here are some current pics of my 58g. It has been up and running since September 2008. It had a nearly complete teardown for a move in April 2009.
Here is some of the tank info:
It has a 20g sump with a small refugium. Pondmaster 9.5 return. Two Corallia pumps for circulation. Nova extreme pro (36") 6x39W lights. 70lbs fuji pukani live rock.
The tank inhabitants include:
2-tomato clowns, yellow tang, bi-color blenny, 6 line wrasse, 3-emerald crabs, 1 sally lightfoot crab, 1 tiger tail cucumber, serpent starfish, about a dozen and a half (+/-) red and blue hermits, and about a dozen and a half (+/-) margarita and some other snails, and finally a nassarius snail.
Assorted sps, lps and softies.
I just got a new Nikon D-60 with the 18-55mm zoom, (Still shooting in auto mode... gotta learn it, lotta buttons....lol) for the pictures. Oh yeah, you can see that I switched from a blue to a black background in the growth shots of the xenias.
Here are some tank shots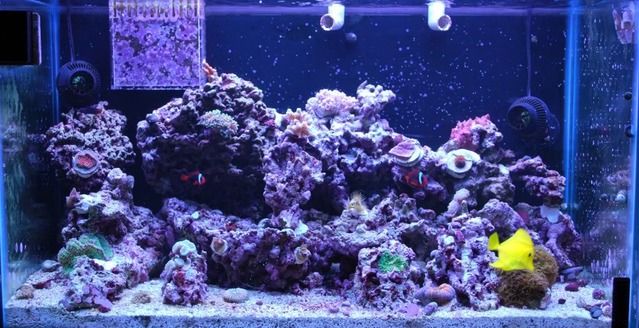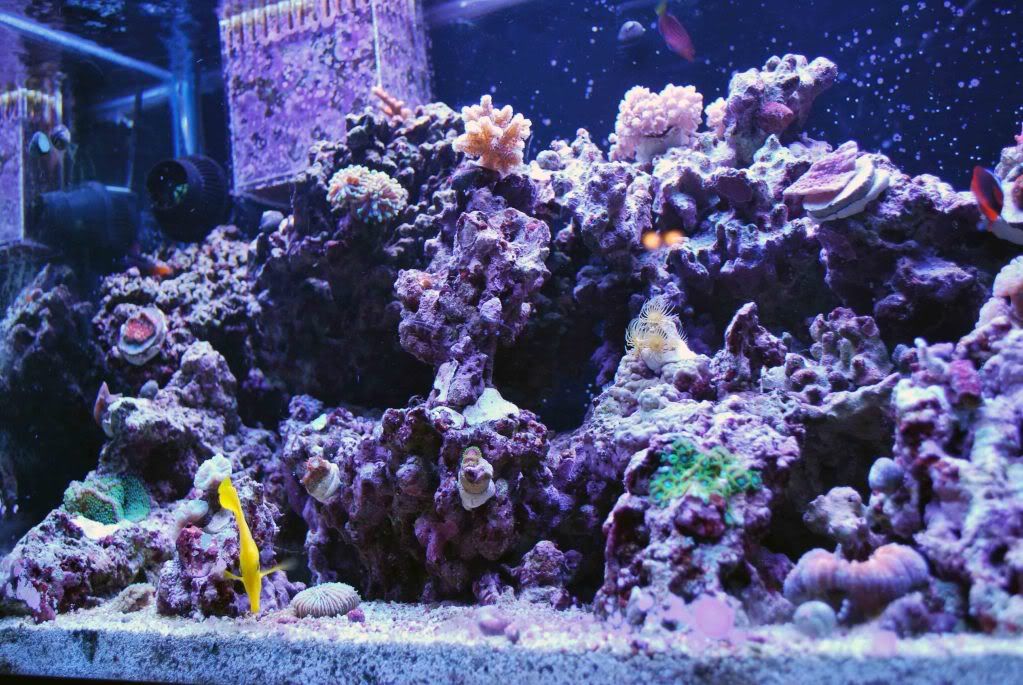 And some corals
Trumpets, Fire & Ice Zoas, Ricordia, Watermellon mushroom, Scroll coral, and Fungia Plate

Green Birds nest

Chalice

Fungia plate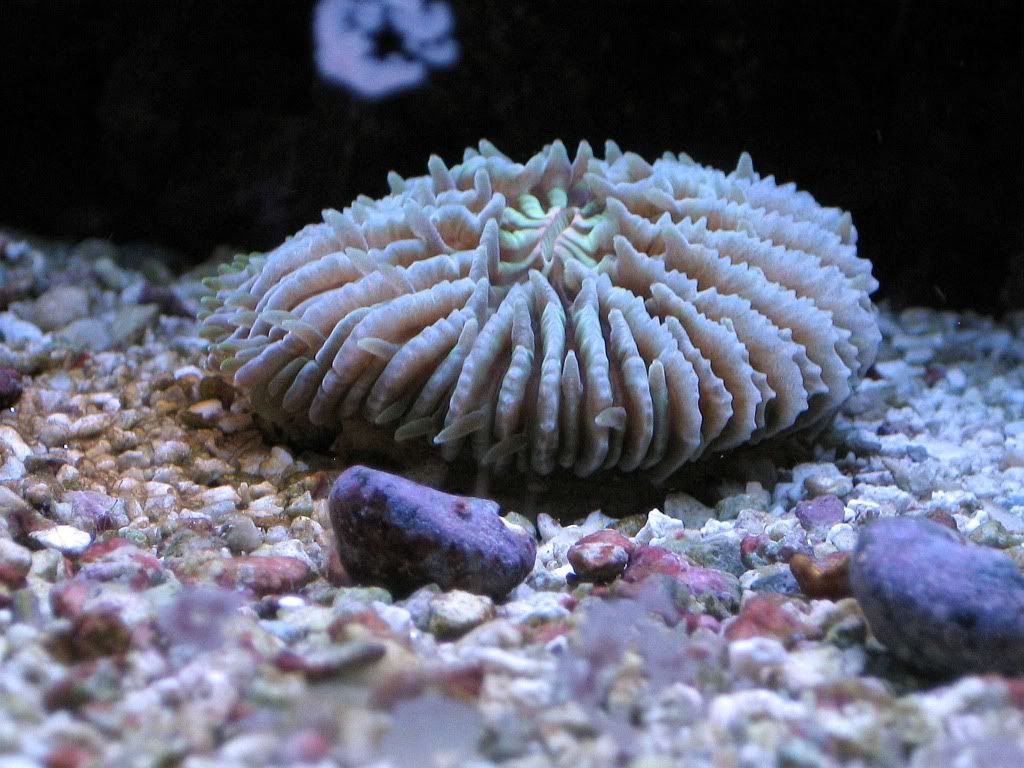 Growth shot of the pulsing xenias
Jan 09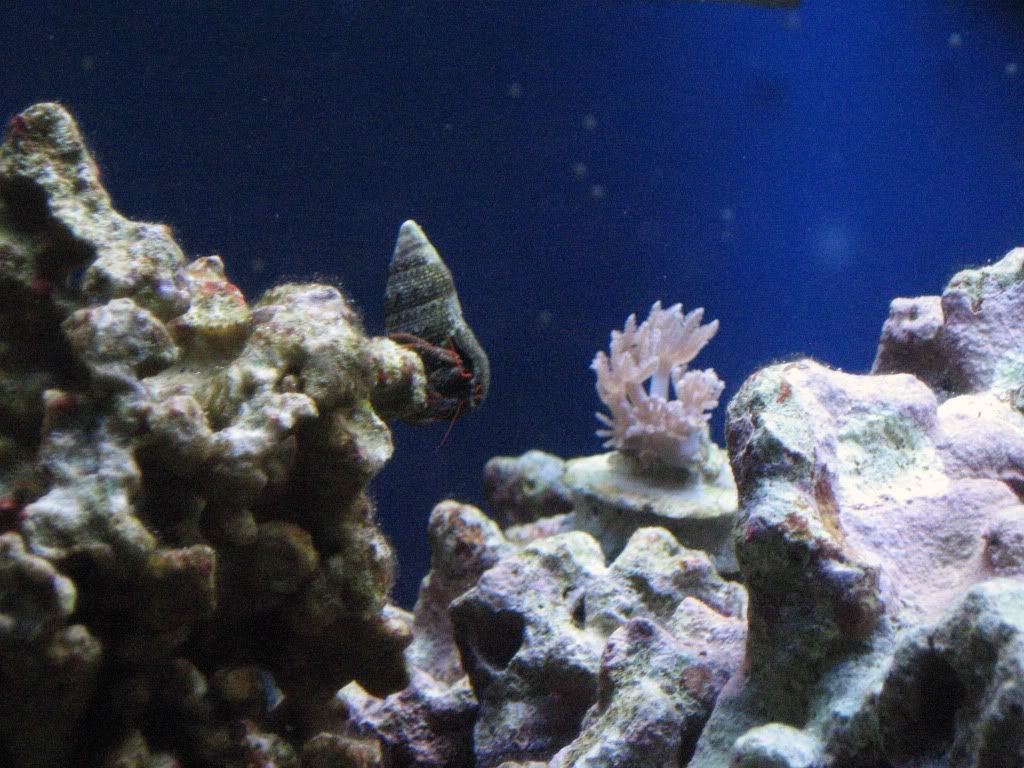 May 09